Admin & Developer

Posts: 6557
Joined: 2004-04-23 10:21
Contact:
Small update.
Default behaviour for reverse is to ask authentication.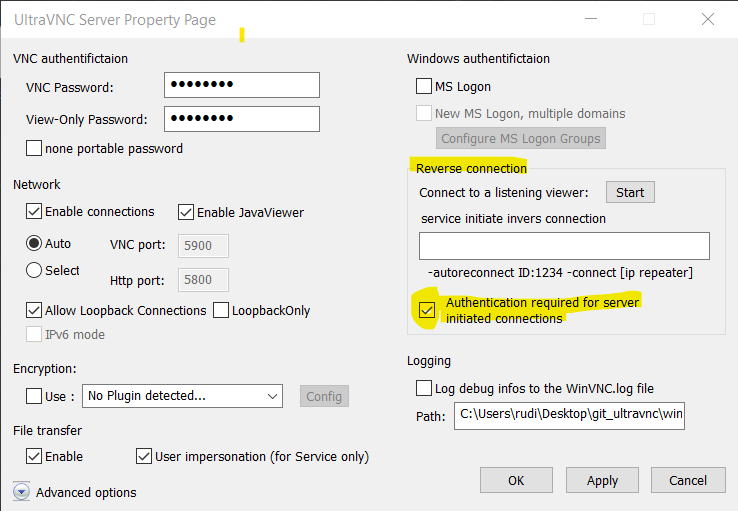 Download
https://www.uvnc.com/downloads/ultravnc ... 3-4-1.html
I have just tested this version and all test cases passed for me.
Specifically authentication via repeater mode II using IDs along with msauth2 is working fine for me now.

Many thanks again for investigating and all the effort put into UltraVNC!
Thank you Rudi and all that have helped contribute to this new version.
1.3.4.1 is working well for me in my reverse connection application ...so far

The following may be helpful to some users.
As Rudi mentioned..."Default behavior for reverse is to ask for authentication." <--more secure
In the winvnc server's ultravnc.ini this new default setting looks like this.
ReverseAuthRequired=1

CPC