Documentation
https://www.uvnc.eu/download/1390/UltraVNC_SC_20.pdf
Test bins
Download
https://www.uvnc.eu/download/1390/UltraVNC_139_dev1.zip
Source
https://github.com/ultravnc/UltraVNC/re ... /1.3.9dev1
-Added cloud connect
-SC based on latest full winvnc
-internal a lot of code changed, some cleanup was needed
The menu has e new enrty "Cloud connect"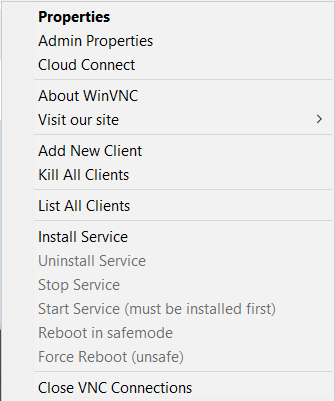 Cloud connect windows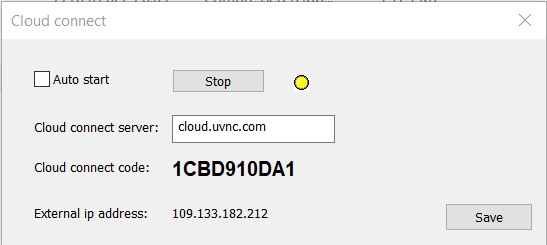 The viewer also has the new option "Cloud"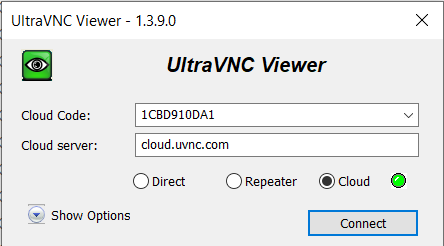 The server code is calculated.
Both server and viewer need to reffer to the same cloud server.
To connect, enter the server code on the viser site.
led (orange) = cloud server found
led (green) = viewer and server found each other, viewer can press connect
UltraVNC SC
UltraVNC sc now use the same code as UltraVNC.
Both plugin and ddengine dll's are buildin, no need for the extern dll's.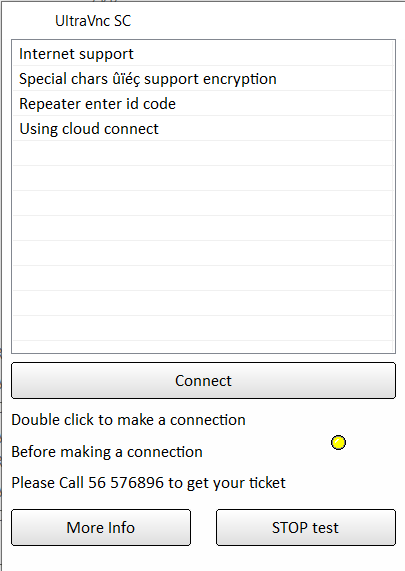 Helpdesk.txt has been modified, see sample for each type of connection